Temple of Touch 6x in Munich & 1x in Rosenheim
→ Trudering – Wamslerstraße 9, 81829 Munich – Trudering
→ Am Moosfeld – Martin-Kollar-Str. 3, 81829 Munich – Am Moosfeld
→ Westend – Rüdesheimer Str. 3 – 80686 Munich
→ Obersendling – Geretsrieder Str. 1 – 81379 Munich
→ Schwabing – District Schwabing, 80331 Munich – Schwabing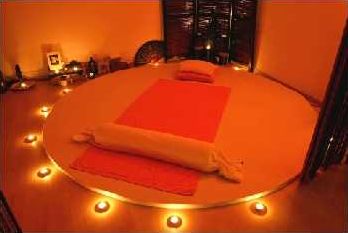 Dear Guest,
We would like to point out that the Women who work in the Temple of Touch and advertise on this site are independent providers who visit the temples Have leased premises and use this platform for your personal advertising. The texts on this website were designed by the women. Each masseuse agrees with you on your own responsibility services, prices and dates. Neither the Temple of Touch, or its landlord, nor the provider of this website are your contact or contract partner. Your partner in all matters is the woman of your choice.
Do something good for your body so that your soul feels like living in it.
To be touched by another person,
is one of the most fundamental needs.
Namaste!
Now you do not have to be anything more than a human being, human being alone.
Put off the robes, titles and signs, now you have nothing to achieve, but you alone.
Bruno Leon
Use the →

comfortable search

for suitable offers. Get an overview of our Masseuses and their offer!
massage providers next to tantric a>, sensual and erotic massages also a wide range of wellness and holistic massages to:
Tantra Massage – Tantra- und Tantrische Massagen – Yoni- Massage
Lingam-Massage – Paar- Massage – Erotic massage – Sensual massage – Body-to-Body Massage – Erotic Massage Munich – Duo-Massage – Wellness Massage – Lomi Lomi Nui Massage – Footreflexzonesmassage – Prostatamassage – Head and Face massage
In the Temple of Touch, massage providers can rent themselves, depending on the availability of the premises. Since all massage providers are self-employed, you can only do them personally contact. For more information visit "Masseuses" .
For questions and suggestions about the temple, see Questions and Answers
Tantra Massage – Sinnliche Massage – Erotische Massage – Tantric Massage – Sinnlich erotische Massagen.
Sensual erotic Massage – Tantrische Massage – Body-to-Body Massage – Yoni Massage – Lingam Massage – Tao Massage.
Tantra massage courses – Lomi Lomi Nui Massage – Hot Stone Massage – Aroma Massage – Wellness Massage.
Holistic massage – Massages for Her, Him and Couples – Temple of Touch… 6 x Munich.
(Muenchen – Munich) – Come and visit our Temple of Touch. Enjoy!