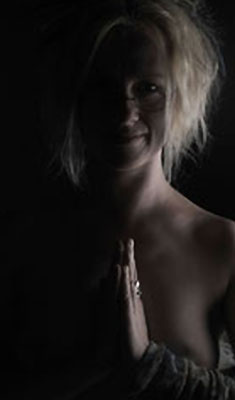 Tantric Massage, Bondage Massage, Root Massage, SMantramassage, Tai Yoga Tantra Massage, Sexual Companion, Sexual Coaching or Touch Coaching
Tantra, SMantra, Shibari, Sexual Accompaniment & Co
Heart-loving, dedicated, mindful, powerful and playful tantric erotic massages and bizarre massages with a high percentage of professional bondage-shibari, sexual accompaniment for people with all kinds of limitations, (physical, mental, mental or psychic) touch coaching other loving encounters …
Sensual-erotic and yet away from the erotic cliché.
A journey into your senses …
Let yourself be touched, seduced into the magic of your body, deep arrival in the present moment … Pure enjoyment.
Let go, relax, mentally – energetic charge, ecstasy, lust, lightness, security, healing, rebirth …
With singing bowls, cool chains, hot stones, warm oil and other nice toys, soft, attentive, tender, passionate and powerful hands, feet, my weight and my whole body you will be touched, massaged, danced, happy …
If you like with ropes professionally tied up to fly or seduced with a little pleasure-pain … Encounter in a respectful and pleasurable way at eye level.
a meaningful being in love … ;-))
Tantra massages, bondage massages, SMantramassagen, root massages,
Sensual Massages, Yoni Massgen, Lingam Massages, Hammam Massages, Therapeutic Massages, Tanzu, Sensual Rituals, Counseling, Sexual Support for Persons with Disabilities, Workhops and Seminars
Personal self-image
My work is a heartfelt connection between art, lust, sensuality and spirit.
I am a researcher, touch artist and tantric deity … With curious innocence I like to explore body, being, things, myself and others … I find it exciting to find out how something is, why it is like this and how I and others are maximum benefit and maximum enjoyment. I am chronically curious and prefer to work with people who are …
What I want in the massage and in contact with you:
That I can be real in my expression and in contact with you, in my openness to touch and I can be free in my creativity. That you would love to move into my own hands, to let you touch your soul and heart. That my hands, my body and my attention are the gates for you to enter your own inner temple.
What I wish you in the massage and in contact with me:
A relaxed, astonished face, to be recognized in the soul, to feel an open touched heart, wild, male power and at the same time to immerse oneself in gentle female devotion, to experience exciting sensory experiences, to feel alive in pleasure and love, to arrive in the Now, maybe one or the other realization, healing …
"Love is the common joy of reciprocal imperfection"
* no OV, no GV *
Agreed appointments please confirm one day before the session, at the latest on the session day until 10 o'clock in the morning via email, telephone or SMS.
The appointment must be confirmed until 10 am at the session day
Your Deva Bhusha