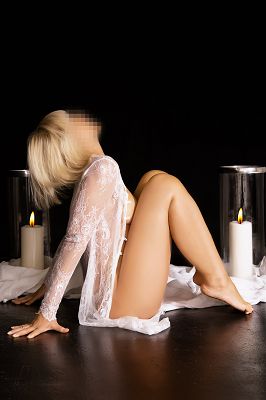 Let me kidnap you … from me – Mayana – an attractive erotic, experienced tantra masseuse
… on an island of sensuality, eroticism and fantasy
… and when the covers fall
then you feel it very intensively
… tingling on your skin
… through my tender or even …… hands
… that touch you gently and ….
… unforgettable moments on your way to …..
I hold you tight and accompany you
… with sensuality
… Passion
… security
… erotic
now also "blind massage" for the other senses ….
on your own way …..
Let yourself fall ….. in my hands
More information and pictures of me on my website under: mayanas-sinneszauber.com
I'm happy for you!
Mayana