You will be guided to one of the cozy temple rooms. A sensual fragrance floats in the room. Candlelight conjures up a equally special atmosphere .
You will discuss with the masseuse of your choice your desire massage with Your ideas, preferences and with everything that is important to you. Likewise the time and the price (energy balance).
You decide whether you want to enjoy the massage in complete silence, or with quiet classical or meditative music. Also, whether you prefer odorless or aromatic oil. You are also welcome to point out physical taboos.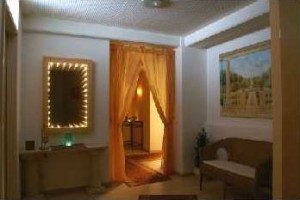 After a welcome shower invites you the comfortable massage mat or couch with freshly made sheets and pillows to cuddle in and relax.
Now your sensory journey can begin. You are allowed to passively surrender to the moment and only receive and enjoy. Music or silence touch your soul and carry you out of time and space. Now, in a loving, sensitive and sensual way, your whole body is massaged and spoiled.
Moments just for you. Touched, held and caressed. Sometimes powerful and sometimes very delicate.
After the massage, you may still feel something in peace, before we gently release you into your everyday life.
Of course you can shower again after the massage or wash your hair. Bring at least an hour to this experience so that you can really enjoy dead-end stress with every fiber of your body.
When massaging, we give all our attention, mindfulness, appreciation and love to the person who trusts in us.
Important: We do not offer sex or oral sex.